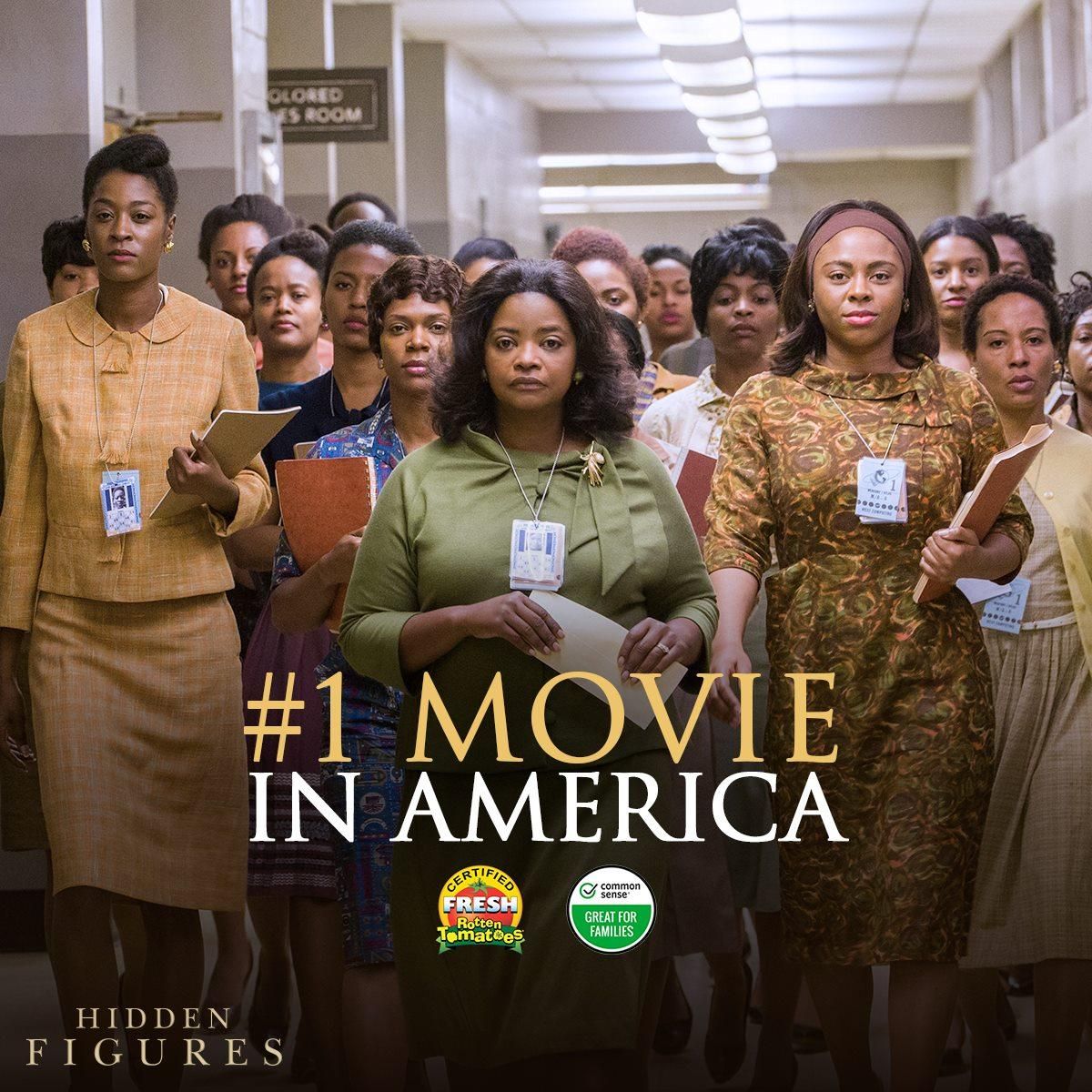 'HIDDEN FIGURES', Theodore Melfi's inspirational movie about three extraordinary African-American female scientists and their role in NASA's early space program, is Nº 1 in the North American box office for the second weekend in a row.
Fox and Chernin Entertainment's "

" dominated the domestic box office, topping charts for the second straight weekend after earning $26 million. The film's message of empowerment and triumph over prejudice was amplified by the Martin Luther King Jr. holiday weekend.




"This continues to be a movie for everyone," said Chris Aronson, Fox's head of domestic distribution. "It's not just entertaining. It's life affirming. It celebrates the triumph of the human spirit and that's so important in these times."

Brett Lang, Variety
"'Hidden Figures' is the first live-action, non-franchise film starring more than one female lead to hit No. 1 two weekends in a row since "The Help" in 2011."

Matthew Jacobs, The Huffington Post
The film's Golden Globe® nominated original score, composed by Hans Zimmer, Pharrell Williams and Benjamin Wallfisch, is available now on Columbia Records. More info here.