Roadside Attractions have now released the epic romance movie Bitter Harvest in theatres worldwide. Set in 1930s Ukraine, this epic love story brings light to one of the most overlooked tragedies of the 20th century, the Holodomor, which saw millions of Ukrainians die from deliberate starvation at the hands of Stalin.
As Stalin advances the ambitions of communists in the Kremlin, two lovers Yuri (Max Irons) and Natalka (Samantha Barks) battle to survive one of the most devastating moments in history. Yuri, a young artist, suffers through famine, imprisonment and torture to save his childhood sweetheart Natalka. Managing to escape from a Soviet prison, Yuri joins the anti Bolshevik resistance movement to reunite with Natalka and continue the fight for a free Ukraine.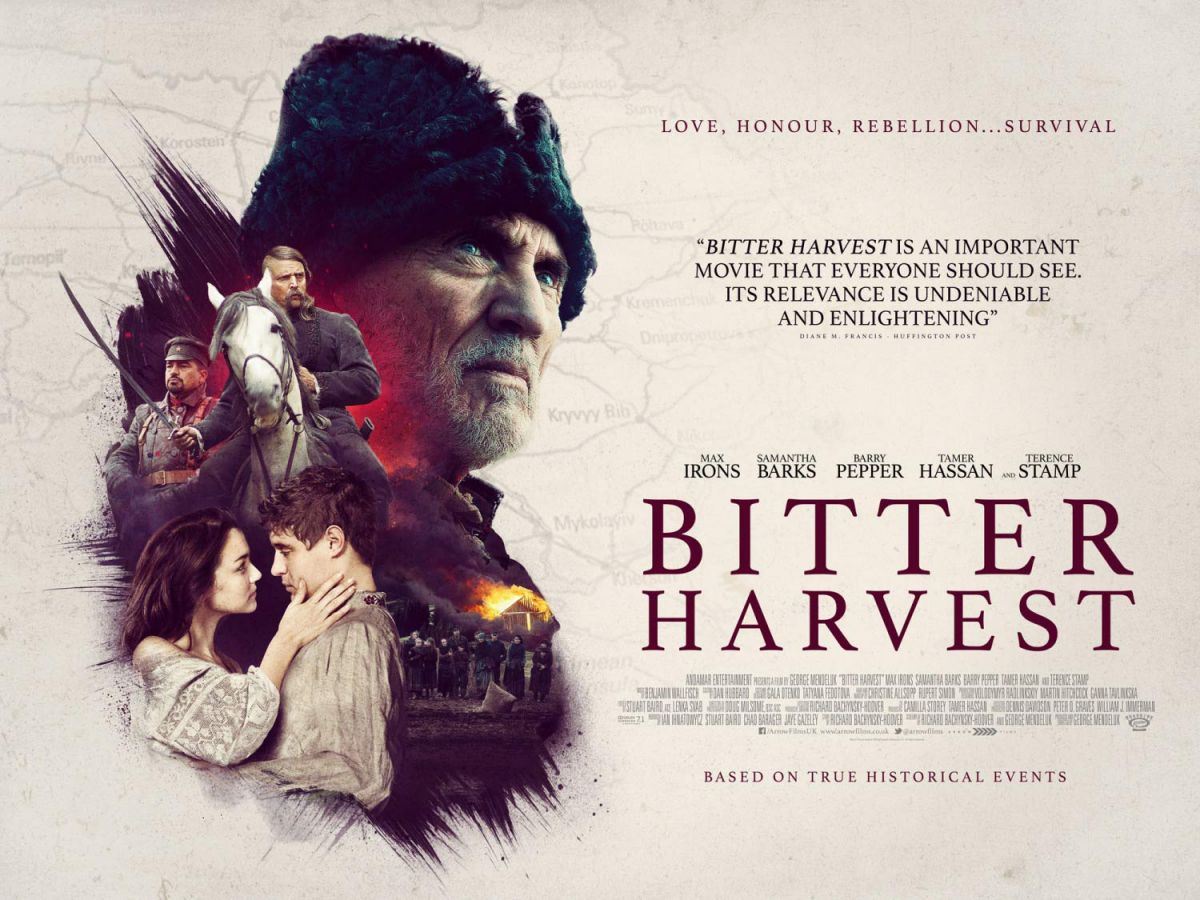 Producer Ian Ihnatowycz, a descendant of Ukrainian refugees fleeing communist oppression, was in a unique position to tell this harrowing, important and often covered-up moment in history from a unique position of authenticity. Director George Mendeluk helmed the movie, with a cast that also includes Academy Award nominated actor Terence Stamp.

The Original Motion Picture Soundtrack composed by Benjamin Wallfisch is now available to download on iTunes, stream on Spotify and Apple Music and purchase as a MP3 album on Amazon. A limited edition of 1000 CDs have also been made available courtesy of Varese Sarabande Records.